Deputy head of claims Kerry Williams named as successor
London, UK — After 23 years in the role, AEGIS London's head of claims Richard Foulger is to retire in June. His successor has been named as Kerry Williams, currently deputy head of claims at AEGIS London.
Richard Foulger led AEGIS London's claims team through some of the syndicate's most challenging periods in the early 2000s when the 9/11 tragedy and Gulf of Mexico wind storms had a huge impact on the London insurance market. Under Richard's stewardship, AEGIS London's claims team went on to be recognised as one of the leaders in the market, being awarded Gracechurch quality marques for outstanding claims service for the last eight years in succession.
Richard also drove the creation of AEGIS London's Claims Commitment, which solidified the business's high standards, in 2014.
Alex Powell, AEGIS London's CEO, said: "Richard has been a huge part of our success. His knowledge, skills and sheer dedication have led to AEGIS London developing a strong reputation as one of the London market's most respected claims teams. He will be greatly missed by me, by the AEGIS London team and by many in the wider London market. We all wish him the very best for the future."
Richard Foulger said: "AEGIS London has been a huge part of my life for the past 20-plus years. I'm proud to say that we've created a claims team and culture here that believes in fairness, in defending our insureds and in the value of expertise. I'm sad to go but consoled by the fact that incredibly capable Kerry Williams will be taking the reins."
Commenting on Kerry Williams's appointment to the head of claims role, Alex Powell said: "Richard leaves AEGIS London's claims team in very capable hands. Under her leadership, our claims team will continue to grow and evolve, combining the latest technology with high quality customer service and expertise."
Kerry Williams joined AEGIS London in 2013, becoming head of technical claims in 2019 and deputy head of claims in 2022.
Kerry William's appointment is subject to regulatory approval.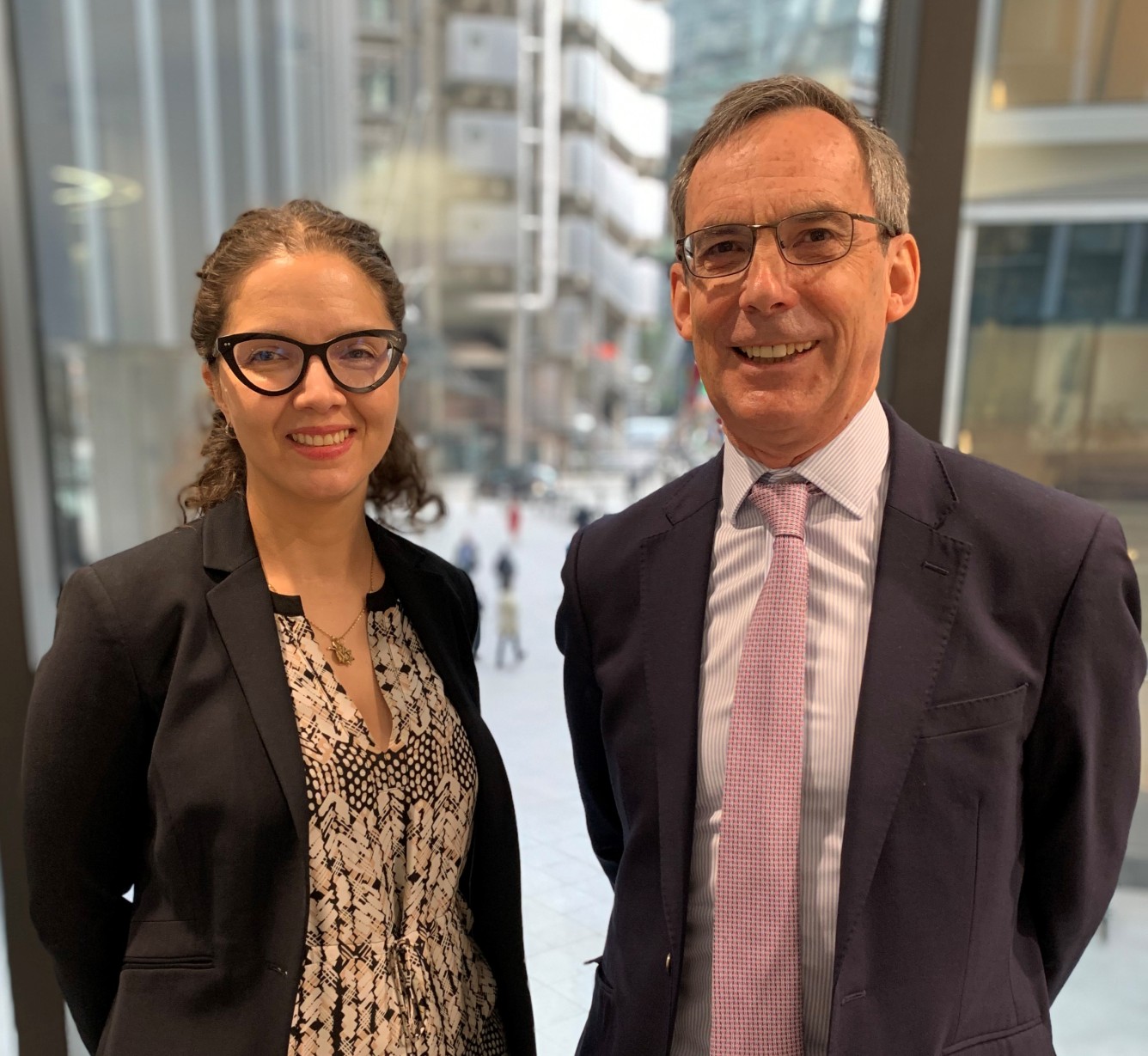 ENDS

Media contact:

Adrian Beeby, Luther Pendragon
07879 403564
Notes to Editors
AEGIS London operates Lloyd's Syndicate 1225 and comprises the UK-based subsidiaries of AEGIS (Associated Electric & Gas Insurance Services Limited), a mutual insurance company that serves the needs of the North American energy industry. From its origins in 1999, AEGIS London has become a top quartile diversified Lloyd's Syndicate, leading and participating in a wide range of business classes with a talented team of over 230 people.